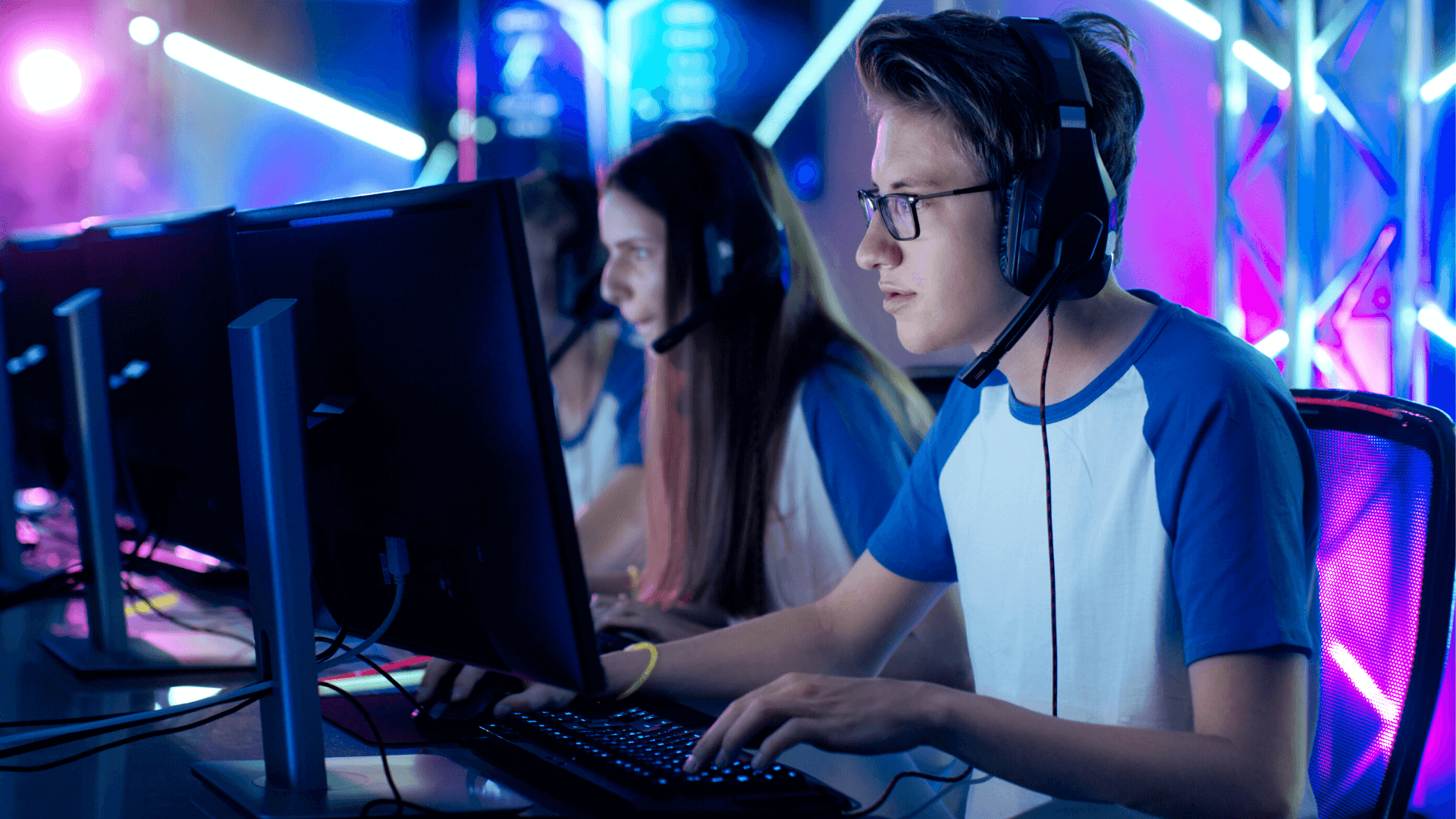 The Future of Esports
The esports market in 2019 has surpassed $1.1Bn according to the Newzoo Global Esports Market Report.
Last month, while meeting family offices in London inviting them to join our new fund, I was asked the same question by all: " Can we invest in Esports?"
Well although I'm on the wrong side of the fifties myself, I thought it about time I dive into this madness, feel free to join the ride.
Ok …If you haven't heard the term "esports" before, then there's a good chance that you have been living under a rock. Esports is short for 'electronic sports', and it's a form of competition using multiplayer video games on different platforms. There are many different games out there, with many different professional teams and players, playing for millions of dollars each time.
Don't confuse me with facts:
Undeniably one of the biggest esports of all time is the game Dota 2. The second iteration of a popular user-created map in Warcraft 3, called Defence of the Ancients (DotA). According to ESCharts, Valve's latest big competition, the Dota 2 competition held on August 2018, with a prize pool of over $25 million, the finals were watched by more than 1.2 million viewers. The overall viewer peak for the tournament was just shy of 15 million people.
Valve isn't the only one putting time, effort and money into esports. Epic Games' 2017 release, Fortnite, has also seen the peaks of esports. The Fortnite World Cup had a $30 million prize pool, something that was going to be the most lucrative esports competition in history but has recently been bested by Valve yet again with The International 9, boasting a $31 million prize pool.
The winner of the Solo competition from the Fortnite World Cup is a 16-year-old American, who walked away with $3 million. A Tweet by ESPN shows that Kyle Giersdorf, the winner, has earned more than PGA legends Tiger Woods, Brooks Koepka, and Wimbledon Champion, Novak Djokovic in 2019. These are some startling facts that the world has begun to embrace.
Games like League of Legends, Call of Duty, Rainbow Six, Counter-Strike: Global Offensive, SMITE< Overwatch, FIFA, and Rocket League also boast prize pools of a few hundred thousands dollars each.
The Top 5 Most Popular Esports (according to Twitch viewership):
1. Fortnite
2. League of Legends
3. Dota 2
4. Overwatch
5. Hearthstone
The esports market in 2019 has surpassed $1.1Bn according to the Newzoo Global Esports Market Report. The report details a massive $456.7M in sponsorship, a further $251.3M in media rights and $189.2M in advertising. Both merchandising and ticketing, and game publisher fees make up less than 20% of the remaining value.
The report goes on to state that the viewership has grown year on year and projections indicate that by 2022, there will be a global audience of 645M people worldwide, a large percentage of which, will be accounted for by the Asia-Pacific location.
Esports as a whole is on track for massive growth in the coming years as more and more people become aware of, and interested in the games. The problem with games like League of Legends and Dota 2, is that they are intrinsically alien to most people who don't play games. There are different heroes, with spells, fighting, buying items and terminologies that people who don't watch or play games, fail to understand. Bridging the gap between the people who don't play and the people who do play, is of fundamental importance.
Esports and the big Brand:
The newly created Esports accelerator in Europe is just the beginning. It will join the already #1 global sports tech accelerator network running in 12 locations and powered by HYPE with its high-end Global partners, SK Gaming, Lagardère, and top mentors from industry leaders like ESL, T-Mobile, NFL, Asics, UEFA, SAP.
If we look at the Global esports industry we see that the major players are still the big corporations. For example, Amazon owns the Twitch which is a game streaming platform that is followed by millions of game enthusiasts around the world. According to Twitch tracker, in 2018, the users spent 560 billion minutes watching various game streaming and the platform has 1,070,000 average concurrent users in 2018 which has been increased to 1.2 billion average concurrent users in 2019 and this number is still growing[9].
Similarly, Tencent from China, which is the largest entertainment company in the world and the NBA's largest partner outside the U.S, owns the Riot which is the developer of League of Legend which is one of the most popular games on the face of this planet[10]. Moreover, Tencent is also the world's largest video game publisher by revenue and has a market capitalization of more than $400 billion[11]. The company also publishes the mobile version of the PUBG and its own 40% stake in Epic Games, creator of Fortnite[12].
Moreover, we are also seeing that esports startups are also securing good investments from investors. For example, the LA-based Startup "Mobcrush" secured the 16 Million funding to develop mobile gaming. This platform is already working with giants such as PUBG, Netflix, Universal, Activision, Konami. Tencent, SEGA, and others. Similarly, the "Kamcord", a social media platform, secured the $30 Million from companies like Wargaming and Tencent Holdings.
What the Future Holds
Bear in mind, these statistics that we've listed above are just projections and these are subject to change of course. As games across PC and console become more accepting of a wider audience, they become easier to follow and easier to support. The Eastern influence over esports is far more prevalent because the followers of specific players and team are in the millions. In fact, many players are treated like celebrities and will be seen in adverts for commercial products like Coca-Cola. They become household names, and it's surely only a matter of time before that starts happening in Western culture.
As the kids of today grow up to become adults, playing games, being connected and supporting non-traditional sports teams will start to become a norm and it will filter down through the family and spread outwards towards everyday life as a gaming ecosystem. Celebrities such as Steve Aoki, the DJ, and Fernando Alonso, two-time Formula 1 champion both have a substantial investment in esports teams.
ESPN has an esports wing on its site, and it screens both professional and collects esports startups and tournaments on television. There are television shows based on esports, the lives, and players, the games, and WCG (World Cyber Games) had a reality show called Ultimate Gamer. The Paris 2024 Olympic Games organizers were in talks about including esports as a demonstration sport, according to the IeSF (International esports Federation), something which was shot down for being 'too violent'.
The fact of the matter is that the future of esports is here. The next few years are going to play pivotal roles in the development of the sport. Gaming is something that is here to stay and the faster that everyone jumps on board, the quicker the scene will be able to develop even further.
By: Amir Raveh
Amir Raveh is the Founder and President of HYPE Sports Innovation, a venture-capital fund, and the world's largest global Sports accelerator network.