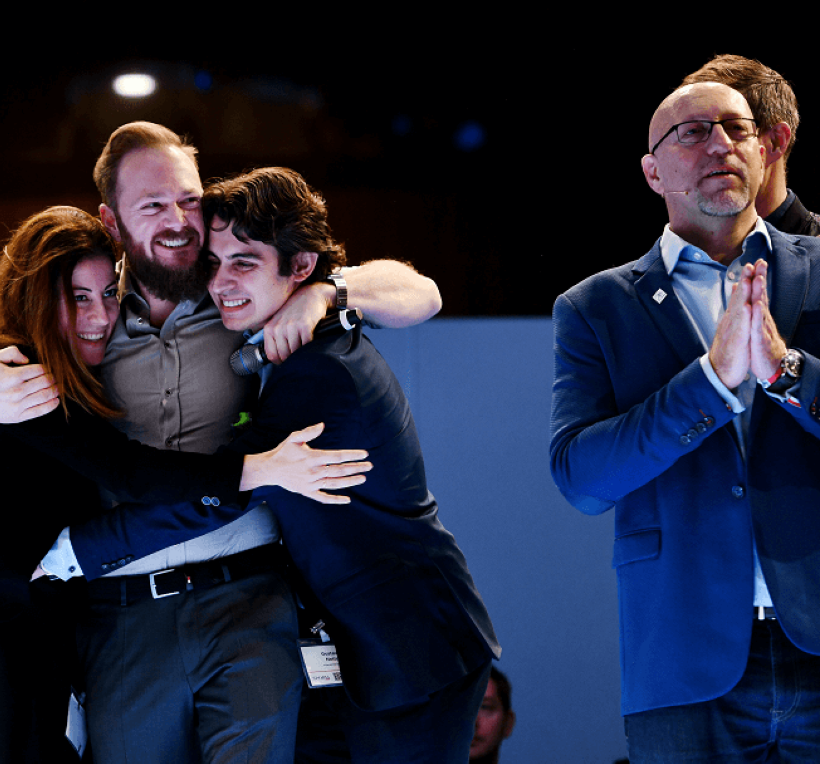 It's all in the name: Fun with balls
Fun With Balls GmbH is a Munich-based hardware and software startup that infuses sports with the latest interactive gamification technologies by creating new platforms for fun and immersive experiences that promote an active lifestyle.
With plenty of thought about the new generation of consumer and their attention spans, this German startup is changing the pre-existing structures about sport that are seemingly an impenetrable force.
Their latest product, interactiveSQUASH, is a court that provides you with the most advanced digital squash coaching in the world with real-time visual feedback and statistics.
In late 2018, the company was awarded with the best pitch at the annual SPOBIS conference with this pitch:
A clever company led by an effervescent founder in Markos Kern, everything about this company makes you enjoy your experience. Take a listen to his chat with Terry Dehghani below.