HYPE Capital Fund
Global SportsTech VC Fund
 The venture arm of HYPE S.I.
About HYPE CAPITAL
HYPE Capital is the new venture arm of HYPE Sports Innovation, investing in and capitalizing on the next sport tech unicorns.
HYPE Capital is leveraging from the platform of 12 accelerators worldwide, with a validated process of developing and investing in the next sports tech startups to impact the game.
HYPE Capital Unique Advantage
Largest deal flow in the global sports startups ecosystem with 12 accelerators and over 100 term sheets
Already built infrastructure network of sports execs and leagues to support and scale startups
HYPE is targeting 10-20% equity of the potential unicorn or dragon startups in post seed rounds from $500k with follow on $2-3M in investment + board seat etc.
Diversified portfolio across geographical and sub verticals to mitigate market risk
Our partners
A global network of 12 Locations
MANAGEMENT TEAM
Amir Raveh
President & Founder HYPE S.I.
Stephan Niggemeyer
Fund Managing Partner HYPE Capital
Gayatri Sarkar
Fund Managing Partner HYPE Capital
Uli Becker
Fund Chairman HYPE Capital
Bernd Wahler
CEO Sportsgeist, Board member Blackroll AG, ex CMO adidas
Yair Seroussi
Ex-Chairman Bank Hapoalim
Susanne Kucht
SVP International Sales Sequel AG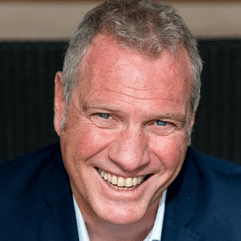 Guy-Laurent Epstein
Marketing Director UEFA
Aviad Meitar
Former chairman Quadrant European beverages. Founder & Chairman Music for Dialogue
Robert Pincas
Investment director
Yossi Sela
Chairman Investment committee
Join Our Ecosystem
WHAT OUR NETWORK HAS TO SAY
I met really great people in the HYPE SPIN® Accelerator program and from the other startups. The feeling of sharing the same pains, worries and achievements always  brought me the energy to fight for the next business goals.
Bob Tetiva
Sense Arena
Bob Tetiva
Sense Arena
Jacopo Vigna
Wearit
Callum Hemsley
Eola
Bernd Whaler
HYPE Chairman, ex CMO ADIDAS, ex President VfB Stuttgart
Jack Ng
Sansible Wearables
Callum Hemsley
Eola