HYPE SPIN® Accelerator Taiwan
Pave the road to championship!
Sports Innovation Startup Accelerator
Taiwan IAPS opens up its ecosystem and network to help entrepreneurs to shape the future of our sports industry
ABOUT HYPE SPIN®  ACCELERATOR TAIWAN – 4TH CYCLE!

"The more you dream, the further you get"– Michael Phelps
With partnerships on four continents, HYPE Sports Innovation has built the first global sports innovation startup accelerator network, hosted by academic institutions and sports clubs.
The 4th cycle of the HYPE SPIN® Accelerator Taiwan helps startups from all over the world to convert their ideas into a bona fide innovation and solutions, showcase it on the world stage and offer various opportunities to connect, learn from and interact with industry leaders.
ABOUT IAPS
IAPS, Center of Industry Accelerator and Patent Strategy, is a university-owned accelerator founded in 2013. IAPS supported 100+ startups to reach A-Round fundings and beyond, and also been credited as the top 1 accelerator in the APAC region and top 7 globally by UBI Global in 2015.
SCHEDULE
4/2/2020
Applications Open
Submit your application
11/4/2020
Applications Close
21/4/2020
Results
We will notify anyone who applies for this batch of the program by email. Good Luck
5/5/2020
Bootcamp & Kickoff Day
The beginning of something new, you are not applying for a program, you are applying for a winning future. every selected startups should join.
12-13/5/2020
Meet The Big Shots – Full Body Check
A full body check is the first thing to do before you run and run in this adventure. we invite APA to send out full crews to polish you out.
28/5/2020
Sports Universities Expo
You never need to worry when we can assemble the most prestigious professors from all Taiwanese Sports Universities for you at once.
16/6/2020
Mid-program
Anyone can run but it takes a special kind of idiot to run a half marathon. It's always good to know how you feel after half way of the run.
18/7/2020
Demo Day
A startup must run with a dream, the world is quick but we are quicker, let's show them something they have never seen before at the demo day.
PROGRAM HIGHLIGHTS
3-month intensive program
Pitch to top industry figures
Speak to global sports brands
Gain valuable mentorship
Virtual Coffee with top execs
Expo at pertinent events
IAPS INVESTMENT BOARD
Hank Huang
Director of IAPS 交大產業加速器暨專利開發策略中心
Yvonne Chen 陳儀雪
Founder and Managing Partner at Ceres Capital 穀神星資本
Max Huang 黃志遠
Founder ACG 亞聯資本
Raymond Wang 王景南
Chairman, APA Innovation 亞力價創
Kuan-Chung Lin 林冠仲
Vice Chairman Manager, Taiwan Shin Kong Global VC
Patrick Li 李培僑
Investment Associate General Manager, Angelsummit 豐利管理顧問
TAIWAN's POWERFUL SPORTS KEY LEADERS & MENTORS
Dorothee Berard
Innovation, Conception Leader, Decathlon 迪卡儂
Brian Lee 李翔麟
THE CLUB – TSAI HSING ELITE CLUB 再興高爾夫俱樂部
IC Jan 詹益鑑
Assistant Chief Executive of BioHub Taiwan 國家生技研究園區 創服育成中心 / Ambassador in Taiwan for Startup Genome
Marco Villela
Innovation Design & Prototyping Leader, Decathlon 迪卡農
Bruce Bateman
CTO, Lite-On 光寶科技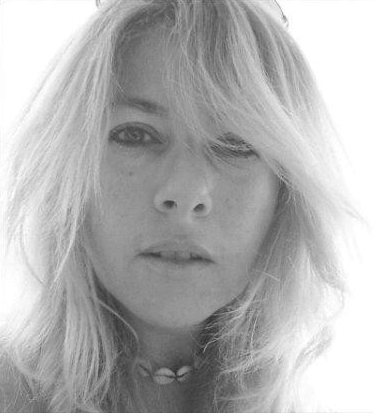 Ayelet Hashachar Baram
Founder & CEO of Eco-Nautical
Quentin You 游森楨
Consultant & Chief Business Officer at Atelligent Global Consulting 悅智全球顧問
David Wu 吳德威
General Manager of Wei Chuan Dragons, Professional Baseball Team of Chinese Taipei 味全龍領隊
T.Y. Shiang相子元
Distinguished Professor, National Taiwan Normal University 國立臺灣師範大學
Wei-Hua Ho何維華
Professor, University of Taipei 臺北市立大學
Chen Yueh Chen陳成業
Professor, National Taiwan Sport University國立體育大學
Kong-Ting Yeh葉公鼎
Professor, National Taiwan Sport University 國立體育大學
F.T. Lin 林房儹
Professor, National Taiwan University of Sport國立臺灣體育運動大學
CiCi Lee李欣禧
BD Director, Flexwave Energy Co., LTD,飛立威能源科技股份有限公司
Mike Yang
Founder of AQUABLOOM sports group and ISG-Nike Sports Camps-CHN/ASIA
Danny Fok
Head of Business Development Asia, Sportradar
Sam X. Li
Head of International Business Strategy, Sina Sports
Eddy Huang黃永裕
Consultant, TENLife Health Technology 天來智慧健康科技
Nancy Liu劉乃瑄
Independent Consultant
OUR PARTNERS
Powering 100s of Startups worldwide
FAQ
Didn't find the answer you were looking for?
Email us at: zvika@hypesportsinnovation.com
Absolutely. Applications are welcome from outside the hosting region and country. If you see yourself as high potential company in the areas of sports-innovation, do apply. Some of our programs may offer travel and support assistance as well.
We are looking for sports innovation companies with the highest potential for growth and return on investment. Selected startups cover a wide range of sectors, product stages and sizes. Whilst significant revenue is a strong validation of your business model, we still value other metrics to assess your growth potential.
We are excited about working with founders who are really passionate about solving a big problem and have taken the first steps to building something that customers find valuable. While we have found that teams with multiple co-founders are able to dramatically improve their positioning and offering following the program, we do occasionally invest in single founders. Typically a single founder has a product with customer traction and is actively seeking a co-founder, which is something we can also help you with.
We are looking to identify great founders who are proposing products that solve real problems or create meaningful innovations. We rate applications mainly according to your market segment and potentials, quality of founders and teams, revenue model and a technical assessment.
The duration of the accelerator program is 3 month, including the Bootcamp period. In some of our programs, after this period, few teams may be invited to stay in the accelerator premises and will enjoy our facilities and networking for an extended duration.
While the HYPE SPIN Accelerator is a major commitment, we do not require that you be primarily based onsite during the entire program. The program is made up of components of onsite and virtual support. In most programs, we expect up to 3 onsite visits will be required for the Bootcamp, mid-program reality checks and the Demo Day. All other activities, seminars and mentoring will be supported virtually.
In most programs, co-working space for the program duration (within certain team size constraints) will be available.
We typically don't directly provide accommodation as part of the program. However, we do provide in-depth support to help you find accommodation so the moving process as painless as possible.
Didn't find the answer you were looking for?
Email us at: zvika@hypesportsinnovation.com
Application form
(Please submit only in English)